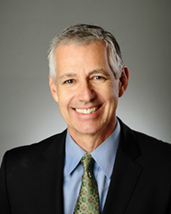 William Siamas — Partner
Williams Siamas joined the firm in 1988 after completing his apprenticeship as a research and writing clerk to the Honorable John E. Benson, Associate Justice of the Court of Appeal, First Appellate District. Because of Mr. Siamas' accomplished writing and advocacy skills, he has achieved successful results in more than 100 appeals in the state and federal appellate courts.
Mr. Siamas devotes the majority of his practice to representing the firm's clients at the trial court level. His adept analytical skills are well-suited to the complex commercial cases in which he specializes. He has an extensive command of contract, securities and corporate law, derived from nearly thirty years as a trial court litigator as well as his service as a corporate transactional attorney. Mr. Siamas has also served as outside corporate counsel for several small businesses in the Bay Area.
Email Contact: [email protected]Connect with William Siamas on Linkedin
Practice areas
Bar admissions
California, 1987
U.S. Court of Appeals, 9th Circuit
Honors
Education
J.D., University of San Francisco
Member, McAuliffe Law Honor Society
B.A.Ec, University of California, Los Angeles